ABP SAFe Public Training Calendar
Agile Big Picture is a SAFe® SPCT Gold Partner. We provide an exceptional experience, without exception. The value that we deliver is reflected in our fair market pricing. We do not engage in pricing competition. When you see the same course offered by other vendors for half the price, consider your investment of time into this training. We have all made a purchase based upon pricing - and we have all had the experience of being disappointed when we purchased a low price item and received not a bargain, but a low quality product. We value you - we value your professional development - we hope to serve you soon.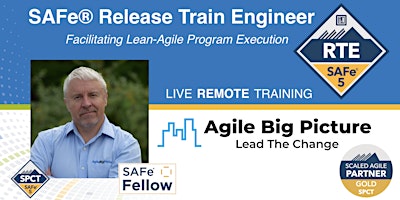 This guaranteed to run training is facilitated by SPCT & SAFe Fellow Michael Casey
Course Details »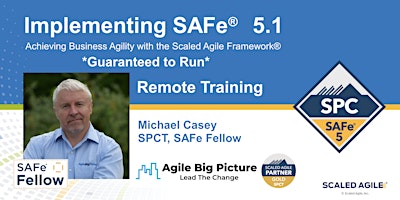 With only 40 SAFe® Fellows globally, we offer the opportunity to learn from one of the rarest and most knowledgeable experts in the industry
Course Details »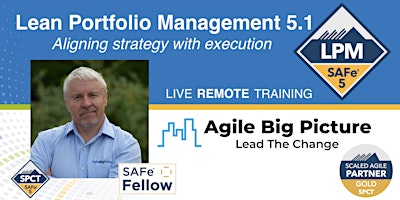 Join Michael Casey, SPCT & Fellow, for this two day course preparing you to adopt LPM and to better align corporate strategy with execution.
Course Details »
Looking for a SAFe® training not offered here? Contact us at connect@agilegigpicture.com to request specific offerings or dates and times that fit your schedule. We will do our best to accommodate your needs - we look forward to serving you.